Aus Made - Bamboo Terracotta Flat Sheet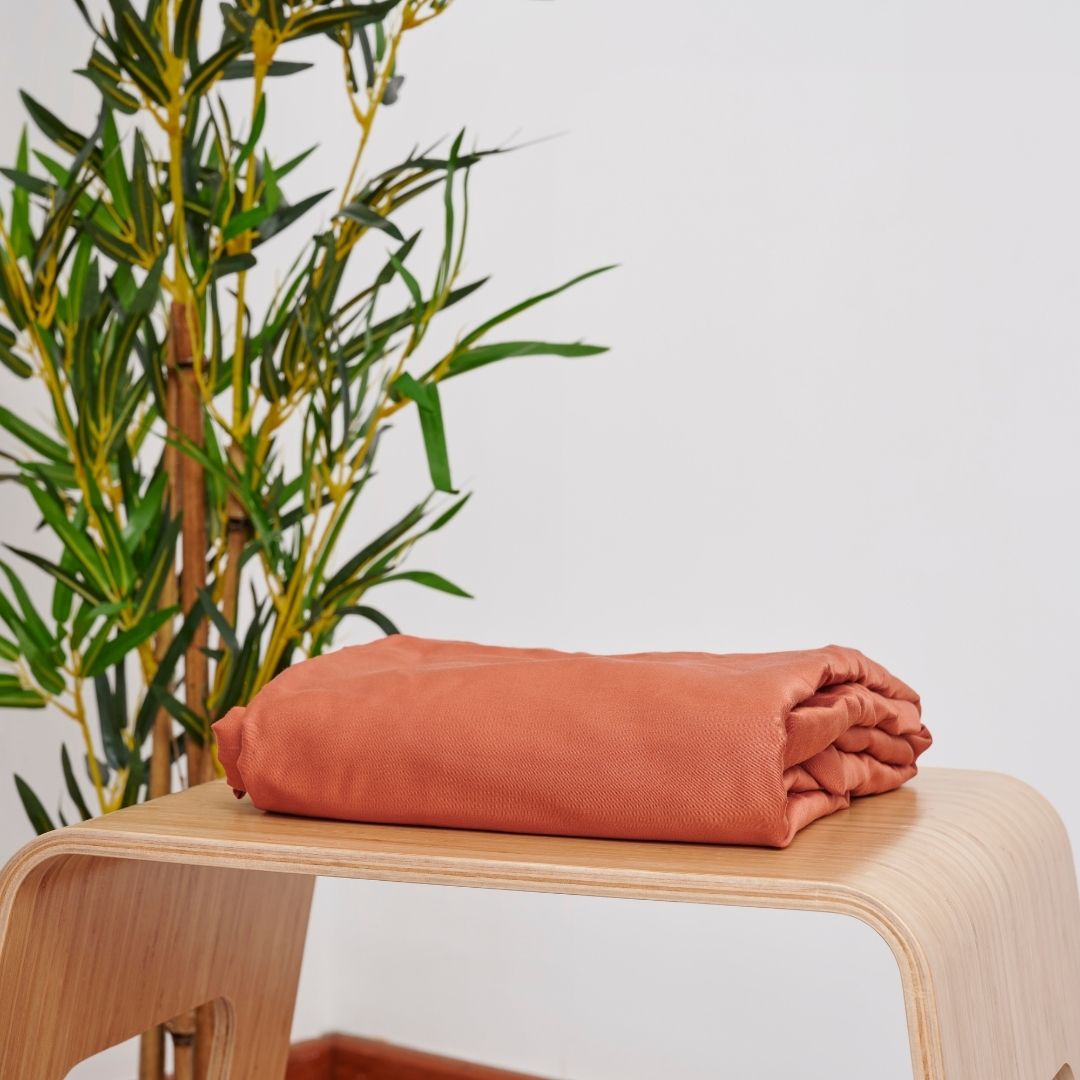 Bamboo Flat Sheet - Terracotta Colour
Indulge in luxury and convenience with our Bamboo Terracotta Flat Bed Sheet, available in your desired size. This versatile flat sheet, also referred to as a top sheet, acts as a protective barrier between you and your cherished Quilt or Doona. By using a flat sheet, you extend the life of your Quilt Cover, ensuring a reduced need for frequent washing.
Exceptional Bamboo Fabric
Immerse yourself in the world of comfort with our Bamboo collection, a marvel of both convenience and sustainability. All pieces in this collection are machine washable and boast rapid drying properties. The luxuriously soft, long-lasting, and breathable material guarantees year-round excellence, providing optimal comfort in all seasons.
Captivating Terracotta Hue
Experience the charm of Terracotta, a mesmerising blend between orange and brown. This naturally inviting colour radiates warmth, infusing your space with cozy elegance. Possessing qualities akin to orange – enthusiasm, spontaneity, energy – Terracotta effortlessly sparks joy and creates an atmosphere of celebration in your home.
Crafted with Excellence
Elevate your bedding experience with our Bamboo Terracotta Flat Sheets, lovingly manufactured right here in Western Australia. Employing a 210 thread count, single-ply, sateen weave, our sheets epitomise comfort and sophistication. Discover the intricacies of this remarkable weave and its benefits for your sleep sanctuary.
Celebrate comfort and style with our Bamboo Terracotta Flat Bed Sheet, a testament to both luxury and practicality. Crafted with care and precision in Western Australia, this sheet showcases the fusion of exquisite fabric and local expertise. Transform your sleep environment into a realm of relaxation and celebration.
Related Products