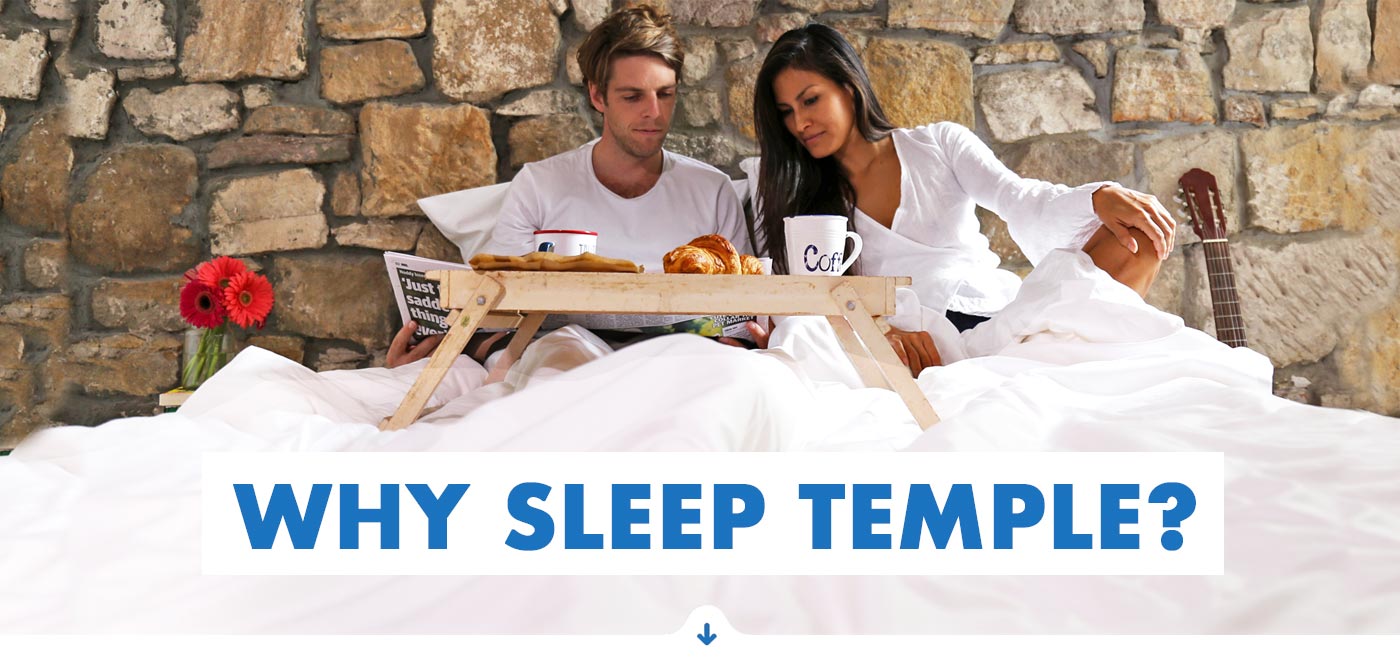 We believe that the feeling you get when you climb into incredibly soft, luscious bedding at a 5 star hotel should be experienced by everyone.

That's why we started Sleep Temple.
Transform the way you sleep
Creating the perfect sheets was more difficult than we imagined. Our team spent countless hours testing materials to find the ideal combination of softness and breathability.
The result is bed sheets that we can't wait to jump into. We've considered every little detail to make sure you get a better night's sleep. Keep scrolling to find out what they are…
Single Ply Yarns
Each thread in the fabric is made up of single strands twisted together to form a ply.
Most retailers use multi ply yarns which group weaker fibres together to create a heavy and scratchy feeling. Multi ply yarns often use cheaper fabric.
Sleep Temple only uses single ply yarns that are as light as a feather and smooth on your skin.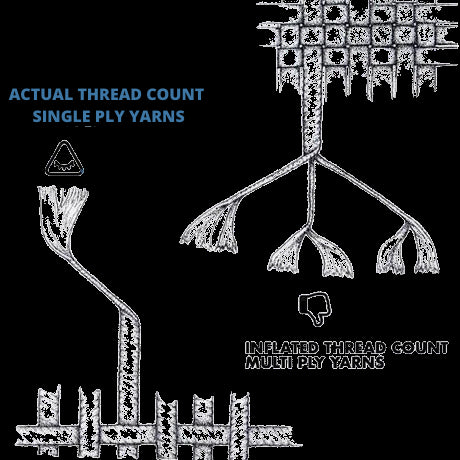 Perfect Thread Count
Thread count is the number of threads per square inch of fabric. To calculate thread count you simply add the number of vertical and horizontal threads together.
Here's the problem... many manufacturers deliberately use multi ply yarns to stuff the fabric with as many threads as possible. This inflates the thread count. Thread counts advertised as above 400 are usually low quality multi ply sheets!
We don't need to inflate our thread count. We offer incredibly soft and breathable single ply bed sheets which feel light as a feather.
Sateen Weave
Instead of a one yarn under one yarn over pattern, a sateen weave uses a one yarn under, three yarns or four yarns over pattern.
The construction of Sateen Weave sheets allows more surface area for a much softer and smooth feel. A Sateen Weave sheet set is very wrinkle resistant, soft-to-the-touch resulting in a luxurious nights sleep.

It's the little things that count...
We believe that making the bed shouldn't be a chore. So we made it a little easier for you (applies to our entire Australian Made Range)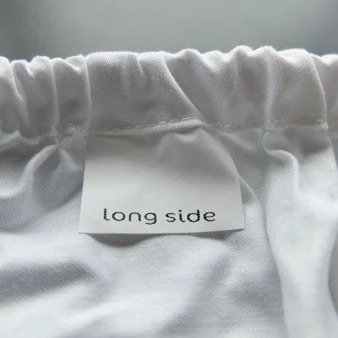 Helpful Hints
We've added long and short tags on our fitted sheets so that making the bed is a piece of cake.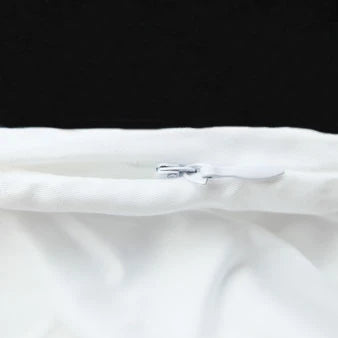 Easy Open / Close Zips
Our Quilt Covers feature an easy to access zip - because who needs buttons anyway.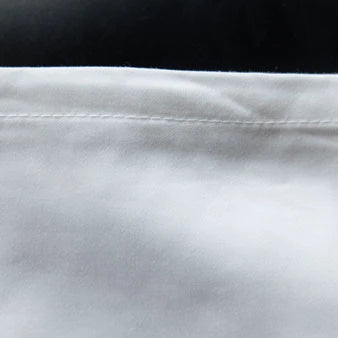 Super Strong Stitching
Our extra strong stitching means that your sheets will last longer.


Free Shipping -
All orders Australian wide, no minimum spend required. Express shipping options available.
Payment Methods -
Credit Card: Visa, MasterCard, American Express. Paypal & Afterpay also accepted.
Returns & Refunds -
You can return any item purchased on Sleep Temple within 30 days provided it meets our returns policy.