Aus Made - Bamboo Terracotta Foundation Sheet Set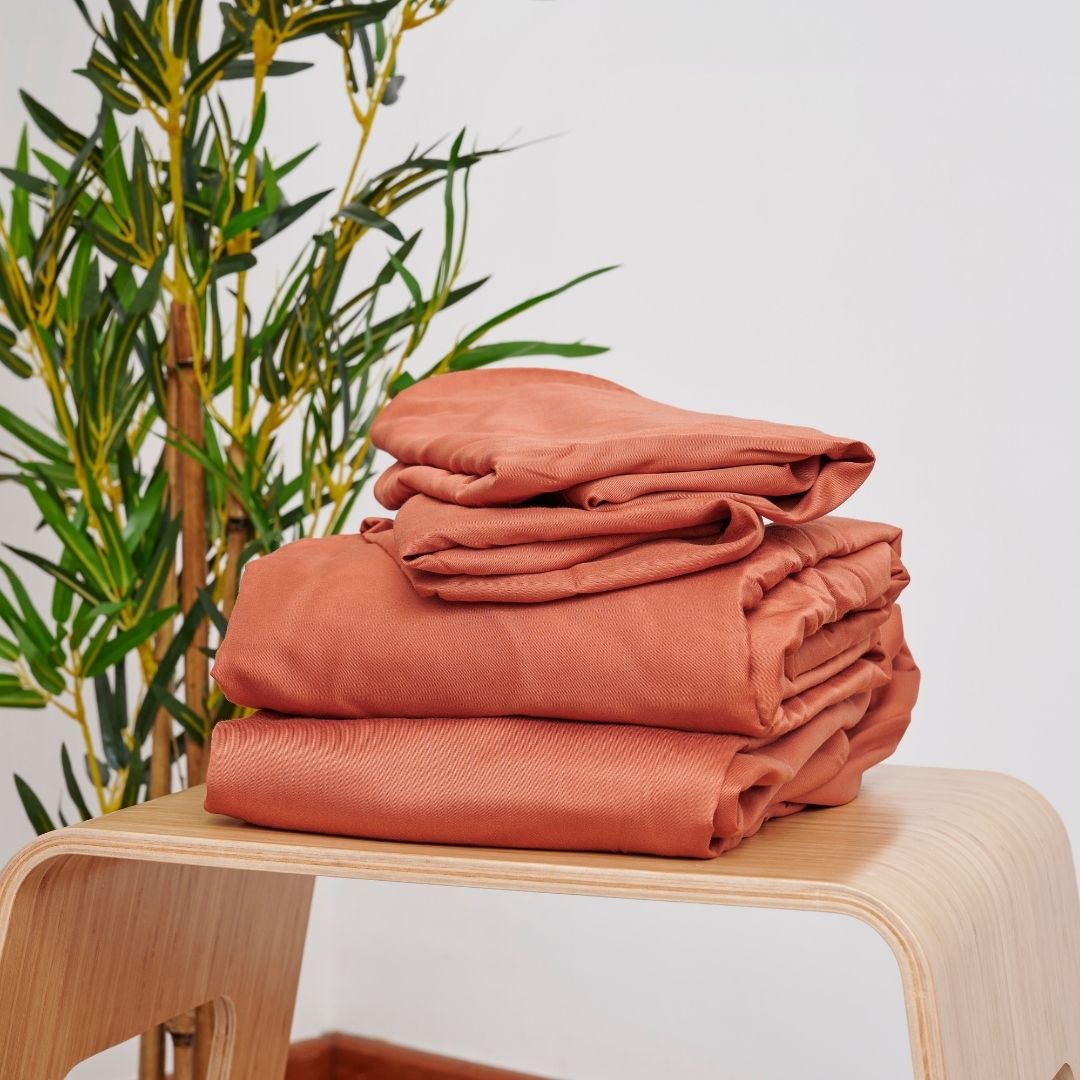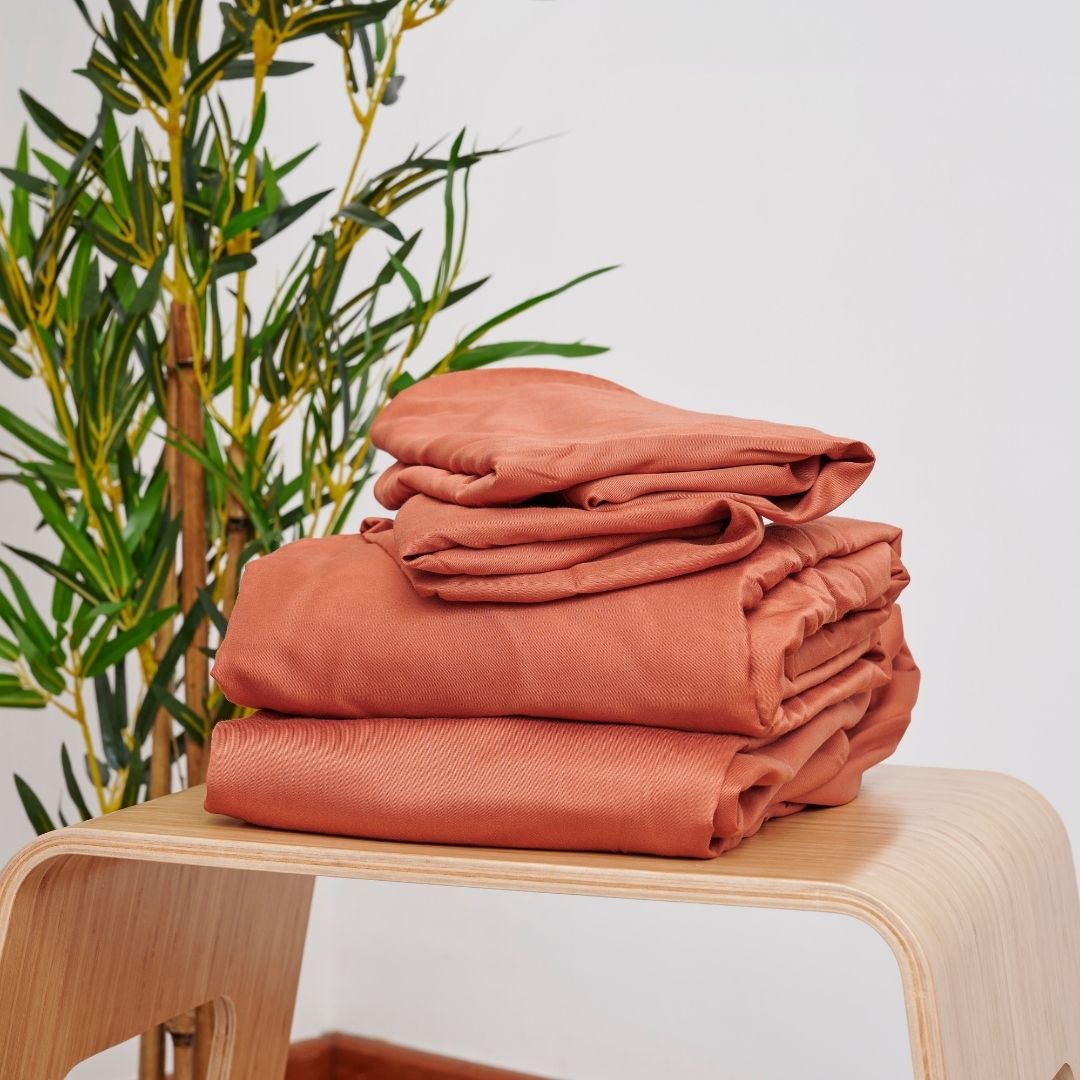 Foundation Set Inclusions - 1x Bamboo Terracotta Coloured Fitted Sheet, 1x Bamboo Terracotta Coloured Flat Sheet and 2x Bamboo Terracotta Coloured Pillowcases.
The Fabric - Our Bamboo collection is all machine washable and dries fast. The silky soft long lasting and breathable material is excellent for use all year round. 
The Colour - Terracotta, is a shade between orange and brown. It is a naturally comfortable colour that brings a warm feeling to your home. It has a lot of the qualities of orange; enthusiasm, spontaneous, gives energy and brings joy. A colour for celebration.
The Manufacturing - Our Bamboo Terracotta Foundation Sheet Sets are made right here in Western Australia. Utilising a 210 thread count, singly ply, sateen weave - see what this all means here.
Related Products