Aus Made - Bamboo Terracotta Fitted Sheet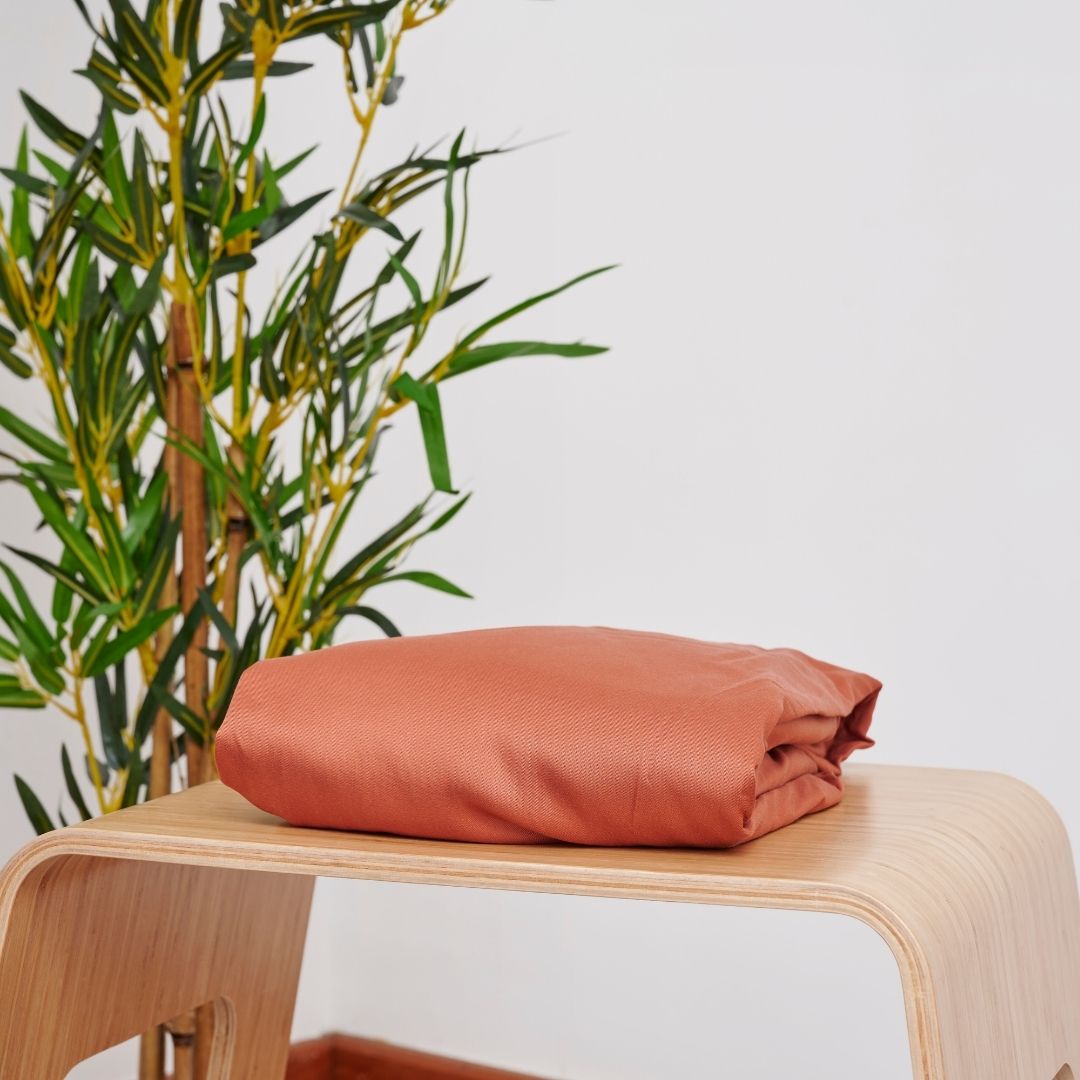 Description - Bamboo Terracotta coloured Fitted Sheet to suit mattresses up to a depth of 40cm. Our fitted sheet comes with elastic all the way around the edge of the sheet and not just in the corners! We've also included some nifty long and short side tags sewn in - no guess work.
The Fabric - Our Bamboo collection is all machine washable and dries fast. The silky soft long lasting and breathable material is excellent for use all year round. 
The Colour - Terracotta, is a shade between orange and brown. It is a naturally comfortable colour that brings a warm feeling to your home. It has a lot of the qualities of orange; enthusiasm, spontaneous, gives energy and brings joy. A colour for celebration.
The Manufacturing - Our Bamboo Terracotta Fitted Sheets are made right here in Western Australia. Utilising a 210 thread count, singly ply, sateen weave - see what this all means here.
Related Products