Aus Made - Grey Anchor Sheet Set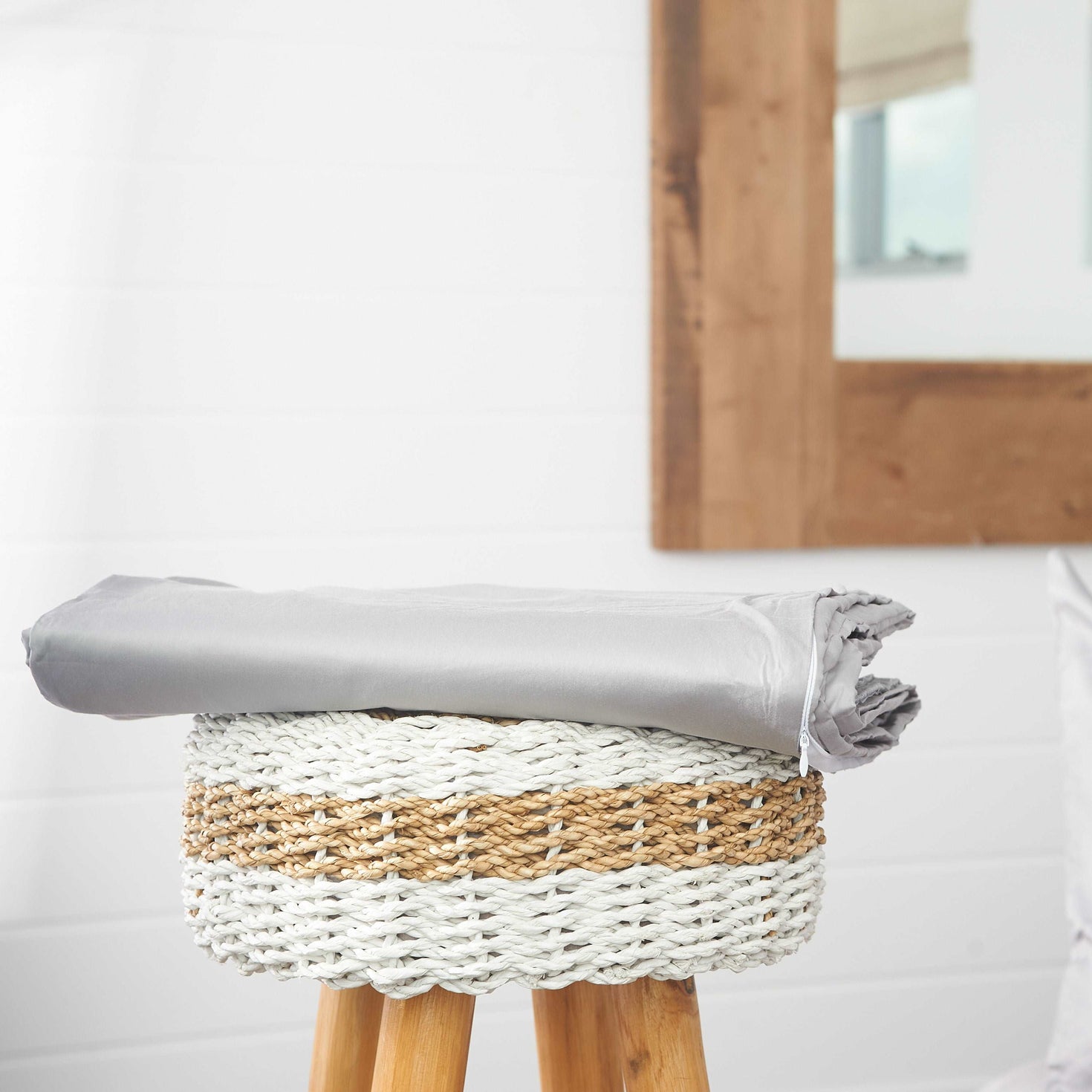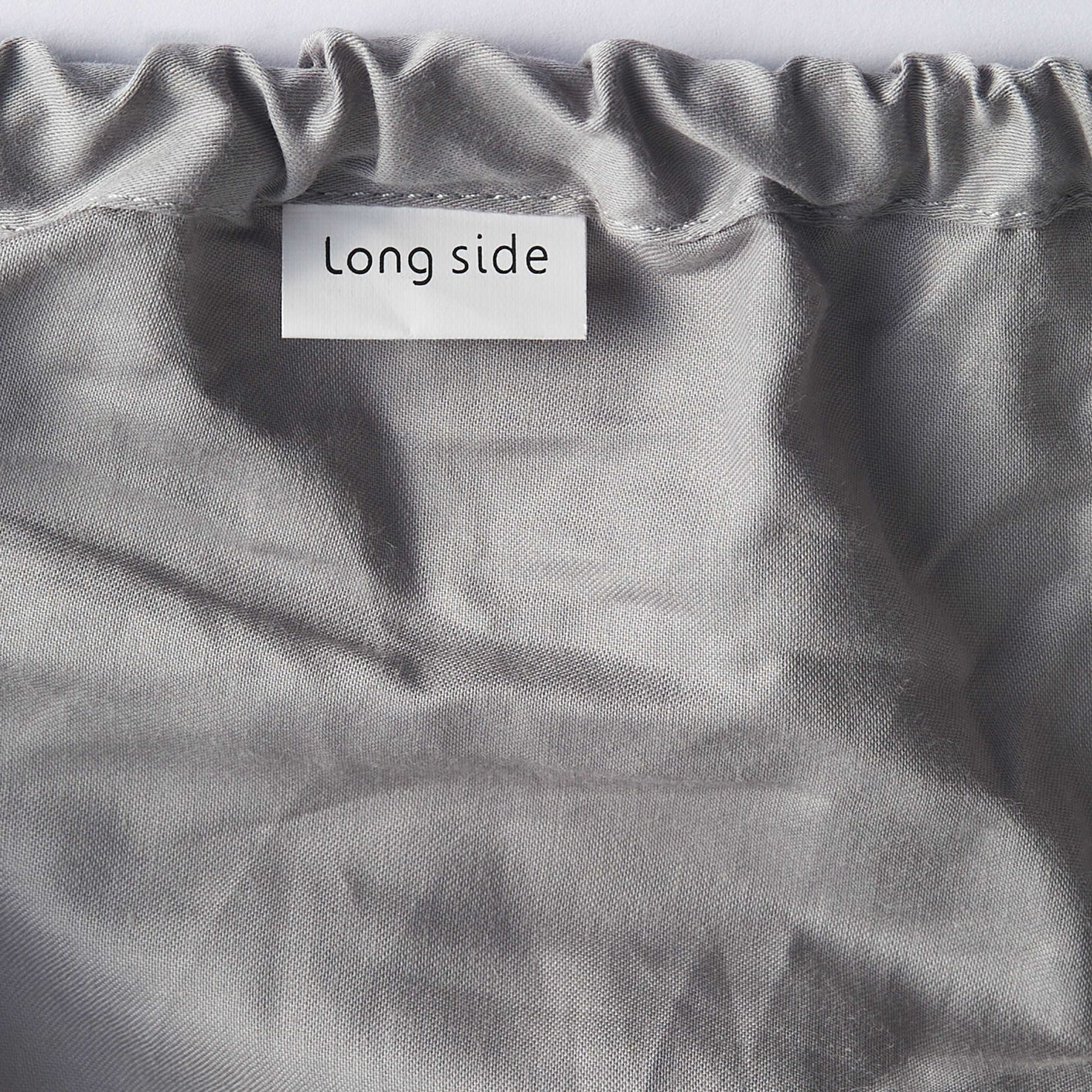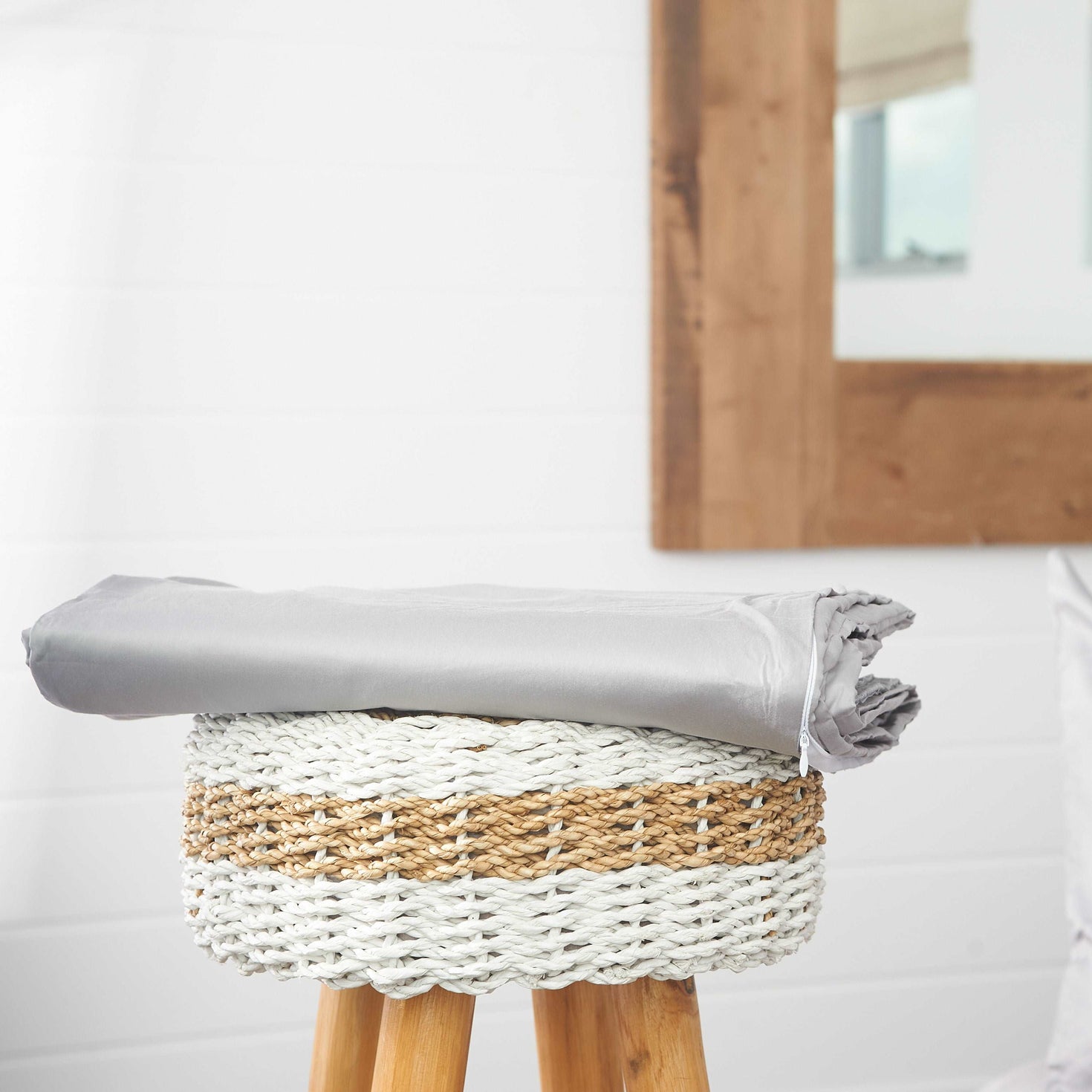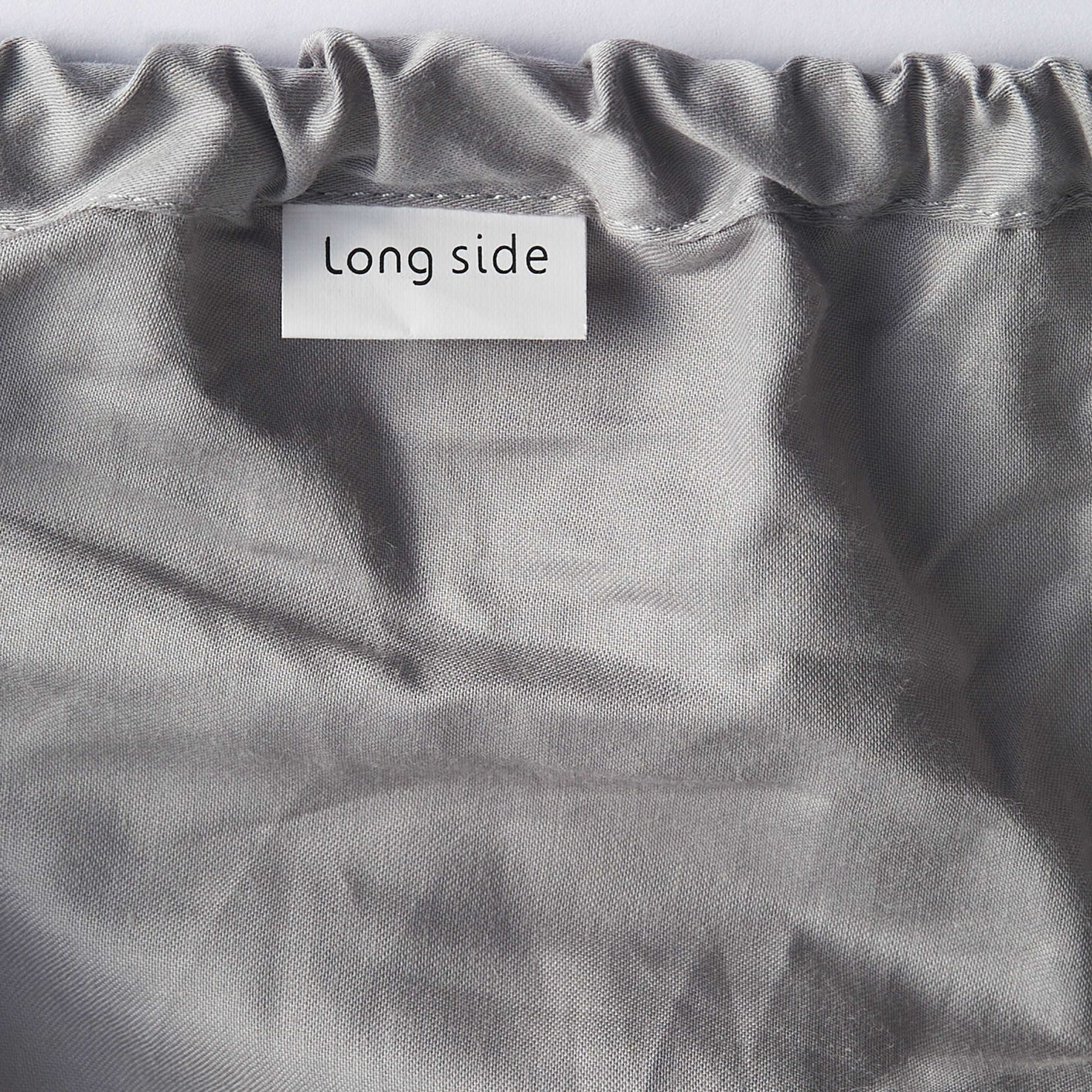 Sleep Temple Grey Anchor Sheet Set Inclusions - one Grey Coloured Cotton Fitted Sheet, one Grey Coloured Cotton Quilt Cover and one Grey Coloured Cotton Pillowcase Set.

The Fabric
Cotton is a popular and widely used material for bedding due to its numerous desirable qualities. It is a natural fibre derived from the cotton plant, known for its softness, breathability, and durability. When it comes to bedding, cotton is often the preferred choice for its comfort and ability to promote a restful night's sleep. 
Sleep Temple's 100% cotton 250TC (Thread Count) 'Anchor' sheet sets are machine washable, breathable, silky and soft. Our 100% cotton range is perfect for all year comfort and suitable for many different sleeping configurations.

This cotton bedding fabric is suitable for people with sensitive skin or allergies.
Being highly breathable, cotton allows air to circulate freely through the fabric. This breathability helps regulate body temperature by wicking away moisture and preventing the buildup of heat and sweat. As a result, our cotton bedding keeps you cool and dry during warmer seasons and provides insulation and warmth in colder climates.
The Colour
Grey is a versatile and sophisticated colour choice for bedding that has gained popularity in recent years. It exudes a sense of elegance, modernity, and tranquility, making it a popular option for creating a serene and contemporary bedroom atmosphere. Grey pairs well with a wide range of other colours, allowing you to experiment with different accent hues and patterns. Our Grey coloured cotton sheet set is on the lighter shade.
The Manufacturing
Our Cotton Fabric Grey Anchor Sheet Sets are made right here in Western Australia. We utilise a singly ply, sateen weave construction - see what this all means here.
Related Products