Australian Made - Cotton Polyester Chino Beige Pillowcase Set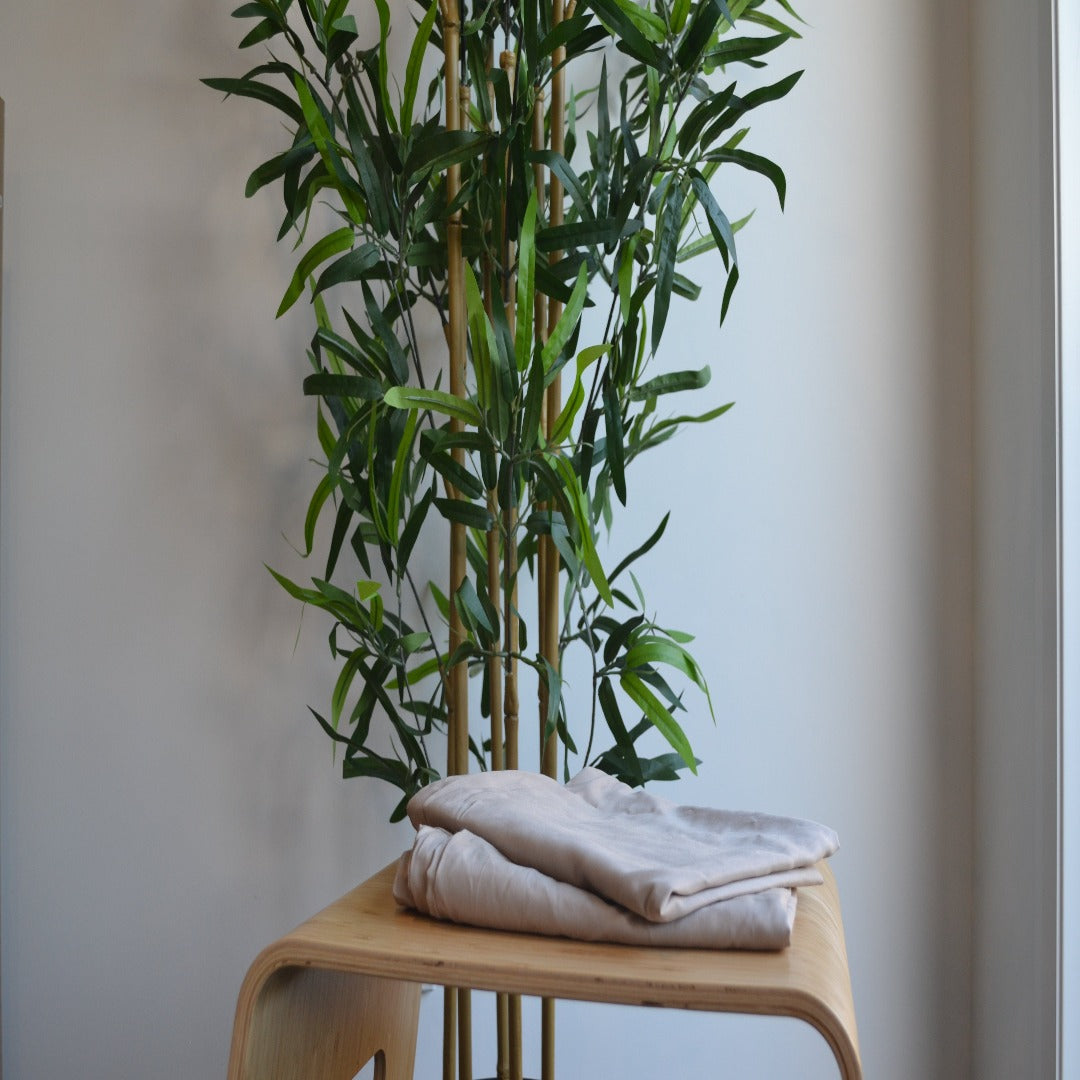 Description
Two Chino Beige Coloured Cotton Polyester mix Pillowcases with a 10cm envelope to hold the pillow in place. These Pillowcases measure 50cm x 75cm. Finished with cuffing and piping for that luxurious finish.
The Fabric
Our 60% Cotton & 40% Polyester combined mix collection is machine washable. The combined mix offers the best of both the fibres which results in a fabric that is extremely durable. This combined mix has very good absorbing qualities and is suited to all round weather comfort.
The Colour
Chino Beige, is a medium shade of a light brown colour. Often you will find this colour similar to the colour utilised on popular long male trousers. Chino Beige is a somewhat neutral colour that can be used in a number of spaces. Chino Beige will go well with most lighter colours such as whites. Chino Beige is a great alternative to white if you're after a unique colour that is not commonly used in traditional bedding. 
The Manufacturing
Our Chino Beige Cotton Polyester Mix Navy Pillowcase Sets are made right here in Western Australia. Utilising a 400 thread count, singly ply, sateen weave find out what this all means here.
Related Products